Go Garden Chic with this Floral Monogram DIY
Craft some seriously impressive Mr and Mrs signs for your reception chairs, or add your floral initials to an escort card table for a touch of personalization.
by Andrea Fowler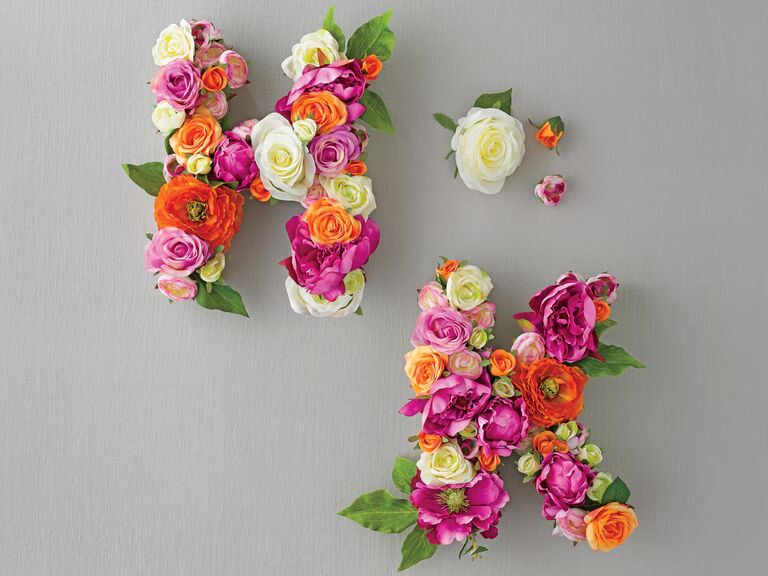 Our favorite DIYs are the ones that stand the test of time and can be put on display long after the I Dos—which is why we love these faux floral initials. Best of all, this craft can be completed with minimal supplies and in just four easy steps.
Show us your floral monograms by tagging your DIY pictures with #theknotDIYon Instagram and Twitter!

cardboard letters
X-Acto knife
floral foam
hot glue gun
silk flowers (we used ranunculus, peonies and roses)
wire cutters

1. Cut out the front of the cardboard letters, making them hollow.
2. Cut floral foam to fit the letter; secure to the inside of the letter with hot glue.
3. Prepare the silk flowers by trimming the stems with wire cutters.
4. Insert flowers into the foam, creating your desired design.
5. Using hot glue, secure any loose petals or leaves.
source from: www.theknot.com